COTTRELL NEUROANESTHESIA PDF DOWNLOAD
Tuesday, December 10, 2019
admin
Comments(0)
Handbook of neuroanesthesia Associated-names: Newfield, Philippa; Cottrell, James E Borrow this book to access EPUB and PDF files. Cottrell, David S. Smith. 4th ed. c Includes bibliographical references and index. ISBN 1. Nervous system—Surgery. 2. Anesthesia in. Featuring new co-editor Piyush Patel, MD, the updated edition of ***Cottrell and Patel's Neuroanesthesia***continues to serve as the definitive reference on this.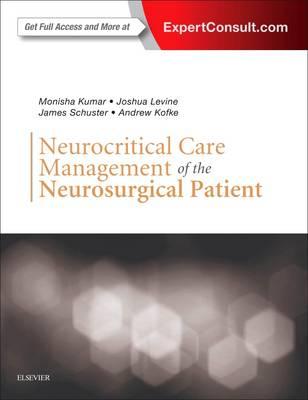 | | |
| --- | --- |
| Author: | SILAS SALLOUM |
| Language: | English, Spanish, Japanese |
| Country: | Egypt |
| Genre: | Science & Research |
| Pages: | 670 |
| Published (Last): | 27.02.2015 |
| ISBN: | 582-4-59891-645-7 |
| ePub File Size: | 15.75 MB |
| PDF File Size: | 20.87 MB |
| Distribution: | Free* [*Register to download] |
| Downloads: | 35765 |
| Uploaded by: | KETURAH |
View and download Cottrell and Young's Neuroanesthesia, 5th dancindonna.info on DocDroid. PDF | On Oct 15, , J. Andrzejowski and others published Cottrell and Young's Neuroanaesthesia. Download full-text PDF. Content uploaded by John Andrzejowski. Author content. All content in this area was uploaded. The fifth edition of Cottrell and Young's Neuroanesthesia comprehensively yet succinctly discusses the clinical aspects of neuroanesthesia as well as the.
A more anterior and cephalad larynx, C3,4 in children and C in adults Smallest diameter at the cricoid ring There is a debate regarding the use of cuffed versus uncuffed tubes in pediatric patients. Cuffed endotracheal tubes can be used provided the cuff pressure is checked regularly. Armored tubes are preferred in the prone position because they do not kink, preventing pressure injury to the tongue. In case of an anticipated difficult airway, gadgets such as a Bullard laryngoscope, optical stylet, light wand, or a flexible fiber-optic scope can be used. These gadgets are available with an option for pediatric sizes and some even come with a neonatal size. Vascular access: Adequate IV access is mandatory before the start of surgery.
The shunt may at times require revision due to normal growth to the child, malfunction, blockade or infection. If the peritoneum is infected, the alternate extracranial sites include right atrium or pleura.
CSF drainage may also be carried out internally with an endoscopic third ventriculostomy. During this procedure, warmed Ringer's lactate or normal saline is used to irrigate the operating site.
Bradycardia and other arrhythmias have been reported to occur during irrigation phase and owing to manipulation of the floor of the third ventricle.
Children with features of ICH may be dehydrated reduced intake following depressed mental status or frequent vomiting episodes and require rehydration by securing an IV access before induction of anaesthesia rapid sequence. The haemodynamic and ICP changes during tunnelling phase of VP shunt insertion can be managed with increasing anaesthetic depth or addition of a narcotic agent.
Figure 4: Hydrocephalus with increased head circumference in a 3-month-old child Click here to view Craniosynostosis It occurs due to premature intrauterine fusion of one or more cranial sutures, thereby causing an abnormal growth of skull [Figure 5].
The sagittal suture is most commonly involved. Multiple suture craniosynostosis may present with associated craniofacial abnormalities such as Apert's syndrome and Crouzen's syndrome. Surgical management includes strip craniectomy which should be carried out during the first 6 months of life to get the best result. However, management of multiple suture craniosynostosis requires a multidisciplinary approach for reconstruction of face with orbital advancements. Figure 5: Trigonocephaly stenosis of metopic suture in a month-old child The anaesthetic considerations for craniosynostosis are as follows: Difficult airway associated with syndromic craniosynostosis Hydrocephalus and elevated ICP due to abnormal shape of skull; ICP reduction manoeuvres are to be undertaken Sudden and massive blood loss may occur, as the surgery is carried out in close proximity to major venous sinuses.
Hence, large bore venous catheters must be secured before skin incision.
Presence of an arterial cannula may help for continuous measurement of blood pressure, serial haematocrit and blood gas Venous air embolism: The reported incidence in children undergoing craniosynostosis repair is Management of these posterior fossa tumours poses unique challenges to the neuroanaesthesiologist in the form of ICH due to obstructive hydrocephalus, the pressure responses to laryngoscopy and Mayfield head-pin fixation in children with deranged intracranial compliance, different positions e.
Damage to respiratory centres and lower cranial nerves may cause apnoea and airway obstruction in the postoperative period. These tumours are associated with hypothalamo-pituitary dysfunction and require perioperative steroid replacement therapy.
The children may present with endocrine abnormalities; preoperative thyroid and adrenal function should be obtained. Meningomyelocele and encephalocele Embryogenic neural tube fusion occurs during the first 4 weeks of gestation.
Cottrell and Young's Neuroanesthesia | JAMA | JAMA Network
Failure of fusion causes herniation of meninges with meningomyelocele MMC or without meningocele neural elements in any level of the spinal cord. When this neural tube defect occurs in cranium, the meninges protrude through a bony defect on skull with encephalocele or without cranial meningocele brain tissue.
All these defects require correction within first few days of life. These children require surgical decompression of posterior fossa to accommodate the hind brain malformation. Inhalational induction with sevoflurane is the commonly practiced technique as most of the children come to the operating room without an IV access.
Tracheal intubation is carried out with the child in supine position and the swelling is supported on a doughnut, or in case of large MMC, in lateral decubitus position.
Handbook of neuroanesthesia
Excision and repair of MMC in prone position is combined with insertion of a VP shunt for hydrocephalus in supine. Untethering of the cord needs Electromyography EMG monitoring to identify functional nerve roots.
During the procedure, there may be sudden blood loss from an abnormal vessel or occurrence of VAE. Our experience suggests that placing the child in right lateral position helps in getting more space for laryngoscopy and intubation for a right-handed anaesthesiologist and vice versa.
Apart from having a strong vagal tone, children with Chiari malformation may experience bradycardia during laryngoscopy and intubation due to compression of the brainstem. However, an event of cardiac arrest during these manipulations should not deter the neuroanaesthesiologist to continue with the procedure. The anaesthetic concerns include perioperative seizures and the effects of anticonvulsants.
Chronic use of anticonvulsants induces rapid metabolism and clears anaesthetic agents such as neuromuscular blockers and opioids, thereby increasing the anaesthetic requirements. If intraoperative electrocorticographic ECoG monitoring is planned, sedatives and anticonvulsants should be withheld for 48 h preoperatively. An opioids-based technique is ideal during such a scenario.
Awake craniotomy offers the advantage of intraoperative ECoG monitoring, but is difficult to get the co-operation of children below 9 years of age. The clinical syndromes associated with these anomalies are attributable to the following: i pressure on the neuraxis by the bony abnormalities, ii intrinsic malformations of the nervous system and iii disturbance of the CSF circulation and blood supply.
The clinical manifestations may occur because of direct compression of the neural tissue by these osseous anomalies as the spine is grossly unstable.
The patients may present with respiratory dysfunction restrictive lung disease owing to compression of the brainstem by odontoid process [Figure 6] of second cervical vertebra affecting the respiratory centre and weakening of the muscles of respiration including diaphragm. The anaesthetic considerations include securing the airway with minimal manipulation of neck, preferably by awake fibreoptic intubation, blood loss during odontoidectomy, haemodynamic changes during posterior fixation owing to prone position and handling near cervico-medullary junction.
Urethral catheterization is needed for prolonged procedures, in patients requiring mannitol or with diabetes insipidus. A central venous catheter is sometimes required for rapid fluid administration, vasoactive drugs, and for treatment of venous air embolism VAE.
Join Kobo & start eReading today
Some centers use precordial Doppler ultrasonography to detect VAE. The modalities for monitoring include electroencephalography, somatosensory evoked potentials, motor evoked potentials, brainstem auditory evoked potentials, and transcranial Doppler.
Positioning The general principles to be followed while positioning are maintaining adequate ventilation, avoiding venous congestion, and avoiding complications related to improper positioning. Proper protection of the eyes from cleaning solutions as well as padding of pressure points should be ensured.
Access to IV lines as well as visualization of the child under surgical drapes should be possible. Supine position: In this position, the head is most commonly turned to one side.
The endotracheal tube should be fixed on the nondependent side of the mouth to prevent loosening of the adhesive tape used to fasten the tube. Excessive rotation of the head should be avoided to prevent occlusion of the internal jugular vein. Prone position: Excessive neck rotation or flexion should be avoided, and pressure on the abdomen should be avoided to prevent vena caval compression and bleeding from the epidural veins.
Pressure on eyes should be avoided to avoid postoperative visual loss. Sitting position: This position should be used in patients above 4 years of age for exploration of the posterior fossa and cervical spine surgery. This position is associated with complications such as cardiovascular instability, VAE, mid-cervical flexion myelopathy, and macroglossia.
Lateral position is rarely used with ipsilateral posterior lesions or cerebellopontine angle tumors. Emergence: The goals are prompt awakening for early assessment of neurological functions and hemodynamic stability. Straining on the tube and coughing should be avoided to prevent rise in ICP and bleeding. The trachea is extubated after the patient responds to command or an infant or toddler opens their eyes. Some anesthesiologists might prefer to extubate the trachea when the patient is still deeply anesthetized if there are no contraindications such as loss of airway reflexes, preoperative poor condition, and intraoperative catastrophe.
Postoperative Management Pediatric neurocritical care has emerged as a highly specialized clinical discipline in recent times. Postoperative mechanical ventilation might be required in surgeries that interfere with cranial nerve nuclei and brainstem function with depressed respiratory drive. Hemodynamic support: Even in very small preterm babies, dopamine and epinephrine can be used to support systemic pressure and restore CBF [Table 1].
Table 1: Cerebral blood flow according to age Click here to view It is prudent to closely monitor electrolyte levels in the postoperative period to prevent hyponatremia-induced seizures. Pain control and sedation present unique challenges in the management of pediatric neurosurgical patients. The ideal agent should be short-acting or reversible agent.
The mainstay of sedation in pediatric ICU patients remains a combination of narcotic and benzodiazepine administered through continuous infusion. Neuromuscular blockers may be needed to maintain the patient on mechanical ventilation.
Anesthetic management in specific conditions Neonatal emergencies: Neonatal surgeries are generally performed on an emergency basis, which lead to an increase in morbidity due to undiagnosed congenital anomalies and persistence of the transitional circulation in premature neonates. Hydrocephalus and shunt: Hydrocephalus is the most common problem in pediatric neurosurgical group.
Cottrell and Patel's Neuroanesthesia
The conditions such as hemorrhage intraventricular or subarachnoid hemorrhage in the neonate , congenital problems aqueductal stenosis , trauma, infections, and tumors especially posterior fossa can lead to hydrocephalus. Most common surgical procedure conducted is ventricular drain or ventriculoperitoneal shunt placement. There is a risk of pulmonary aspiration once feeding begins. Anesthesia-related problems include difficulty in head positioning for intubation due to an enlarged head and hydration maintenance.
The complications such as bradycardia, other arrhythmias, hypothermia, and also VAE during shunt placement can occur. Patients should be observed carefully in the postoperative period due to the risk of aspiration [Figure 1]. Figure 1: Hydrocephalus Click here to view Craniofacial abnormalities: These abnormalities are an array of developmental errors, quite a few of which are amenable to surgery.
The different syndromes are associated with a plethora of associated abnormalities and merit special examination. Craniosynostosis is the premature fusion of one or more cranial sutures. Single-suture craniosynostosis usually occurs in healthy children. Multiple-suture disease occurs as part of syndromes such as Apert, Crouzon, or Pfeiffer [Figure 2].
Figure 2: Craniosynostosis Anesthetic concerns are the following: Difficult airway if associated with syndromes. Sudden major blood loss—as surgery occurs at the nidus of physiological anemia at 2 and 6 months.
VAE—risk during retraction of the scalp over the orbital ridge.
Oculocardiac reflex—profound bradycardia during orbital manipulation. Positioning—it will vary with the procedure; care is needed to protect the eyes and to prevent excessive neck flexion and extension. Blood transfusion may be required postoperatively if oozing from surgical site continues. Possible airway compromise due to facial edema might defer extubation. Intracranial tumors: Brain tumors are the most common solid tumors of childhood. A majority of intracranial tumors occur in the posterior fossa [Figure 3].
Figure 3: Giant occipital encephalocele Some unique challenges are as follows: Intracranial hypertension due to obstructive hydrocephalus Pressure responses to laryngoscopy, during Mayfield head-pin fixation Sitting position and its related problems Posterior fossa tumors posing an anesthetic challenge due to the involvement of the vital structures and their derangement during surgery.
The brainstem and lower cranial nerves, especially vagus manipulation, may produce bradycardia and hypotension, which are indicators of the damage to the vital medullary centers. The surgeon has to be warned of such incidents Craniopharyngiomas are the most common perisellar tumors and may need endocrine assessment and replacement both pre- and postoperatively.
Steroid replacement is required because the integrity of the hypothalamic—pituitary—adrenal axis may be uncertain.