STORY BOOK MOBILE
Friday, June 7, 2019
admin
Comments(0)
It would be great if we could view the storybook UI on a mobile device, especially when building mobile apps. At the moment the UI is missing. Storybook is an open source tool for developing UI components in isolation for React, Vue, and Angular. It makes building stunning UIs organized and efficient. See how thousands of teams around the world use Storybook to build production UIs faster.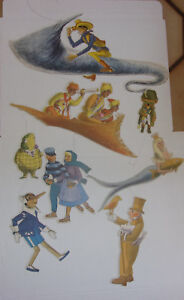 | | |
| --- | --- |
| Author: | CHRISTA SAKIESTEWA |
| Language: | English, Spanish, Japanese |
| Country: | Bhutan |
| Genre: | Fiction & Literature |
| Pages: | 123 |
| Published (Last): | 14.10.2015 |
| ISBN: | 268-1-31727-341-3 |
| ePub File Size: | 20.34 MB |
| PDF File Size: | 19.34 MB |
| Distribution: | Free* [*Register to download] |
| Downloads: | 49245 |
| Uploaded by: | SHANNAN |
Now it's dead simple to distribute Storybook to your team's mobile devices. It has everything you need to run Storybook as an app without. Storybook addon to change the viewport size to mobile. Hi, I love storybook and it is really helping me creating a React component library of React components using Bulma CSS framework. I updated to storybook v4 and the layout on mobile has a font that ia too small, it seema to be not responsive, any hint? But without setting device.
Trusted by Deliver robust UIs Storybook provides a sandbox to build UI components in isolation so you can develop hard-to-reach states and edge cases. Build components in isolation Create components without needing to stand up screens, fuss with data, or build business logic. Mock hard to reach use cases Render components in key states that are tricky to reproduce in an app. Document use cases as stories Save use cases as stories in plain JavaScript to revisit during development, testing, and QA. Supercharge your workflow with addons Use addons to build UI faster, document a component library, and streamline your workflow. Ensure consistent user experiences Whenever you write a story you get a handy visual spec. Quickly browse stories to make sure your UI looks right.
We discuss about viewport resizing and mobile device previews here: Also, it's great to have a mobile theme for Storybook itself. So, that's why I marked this as a feature. If you can work on this, we are more than happy: I like how this was done, with grabbers to resize.
Now we support full screen mode with the keyboard shortcuts. This is not directly related to mobile view BTW. Anyway, we need to have a mobile UI as well.
Bozeman Library
It would be great if you could make in the "keyboard shortcuts" dialog the shortcut description clickable. I think that should be easy to implement. What would be required to make a standalone storybook app on an independent mobile device?
Something like NativeBase's Kitchen Sink app with the drawer to list the stories.
Build bulletproof UI components faster
If it's not in the works, maybe there's some sort of direction on how to add a menu that can control the stories? Would anything else be needed to make it possible to disconnect the phone and still switch to other stories? IMO it's incredibly useful and essential to be able to share a standalone app with other people in the company so they can see what the designed components will look like once glued together.
Management, UI designers who aren't coders , customers, etc.
Hi everyone! Seems like there hasn't been much going on in this issue lately. Get a birds-eye view of your UI library to find components to reuse in your project. Find any component in your app. Storybook is a searchable, single source of truth for your UI components.
Get timely feedback during development. Collaborate on UI implementation with your team by deploying Storybook to the cloud. Share components across screens and apps. Every story is a use case that your team can find and reuse.
Generate a styleguide automatically. Write Markdown to generate a customizable styleguide site. Share it with your team. Coming soon.
Get started. Learn Get started with Storybook. Add Storybook to your project in less than a minute to build components faster and easier. React Vue Angular View more. Storybook tutorial. Learn Storybook with a chapter tutorial that teaches Storybook best practices as you build a UI from scratch.
Addons maintained by storybook team. Actions With actions, you can inspect events related to your components.
Also, you can think of this as a way to document events in your components. Links With links you can link stories together. Notes With this addon, you can write notes for each story in your component. Info If you are using Storybook as a style guide, then this addon will help you to build a nice-looking style guide with docs, automatic sample source code with a PropType explorer.
Options The Storybook webapp UI can be customised with this addon. Storyshots Storyshots is a way to automatically jest-snapshot all your stories. Console Redirects console output logs, errors, warnings into Action Logger Panel.
Bookmobile Schedule | Bozeman Library
Backgrounds With this addon, you can switch between background colors and background images for your preview components. Viewport Viewport allows your stories to be displayed in different sizes and layouts in Storybook. Google Analytics Support google analytics in Storybook Storysource Show story source in the addon panel. Readme With this addon, you can add docs in markdown format for each story.
Production stories
Story-router A decorator that allows you to use your routing-aware components in your stories. Host A decorator with powerful display options for hosting, sizing and framing your components. Chapters With this addon, you can showcase multiple components or varying component states within 1 story. Props Combinations Given possible values for each prop, renders your component with all combinations of prop values. It allows you to add your custom themes, switch between them, make changes in the visual editor and download as JSON file i18n tools With this addon, you can test your storybooks with a different text-direction.
Intl With this addon you will have an additional panel at the bottom which provides you buttons to switch the locale and directly see the result in the preview. Versions This addon lets you navigate different versions of static Storybook builds.
Screenshot Save the screenshot image of your stories. Styles Add ability to customize styles in the story preview area Figma Embed Figma designs in a storybook panel. State Manage state inside a story using a store.
State Manage state inside a story.